TORONTO RAPTORS FINALS 2017/2018
Client: Maple Leaf Sports & Entertainment
My role in the Toronto Raptors Playoff creative for 2017/2018 was creating the look and feel for their duration in the playoffs/ This was creating all branding elements that the playoffs would encompass. This would include everything from the elevator wraps in the stadium, the outdoor banners, and the digital plays. I created patterns that would be leveraged across all mediums, and treated the photography to make it all come together.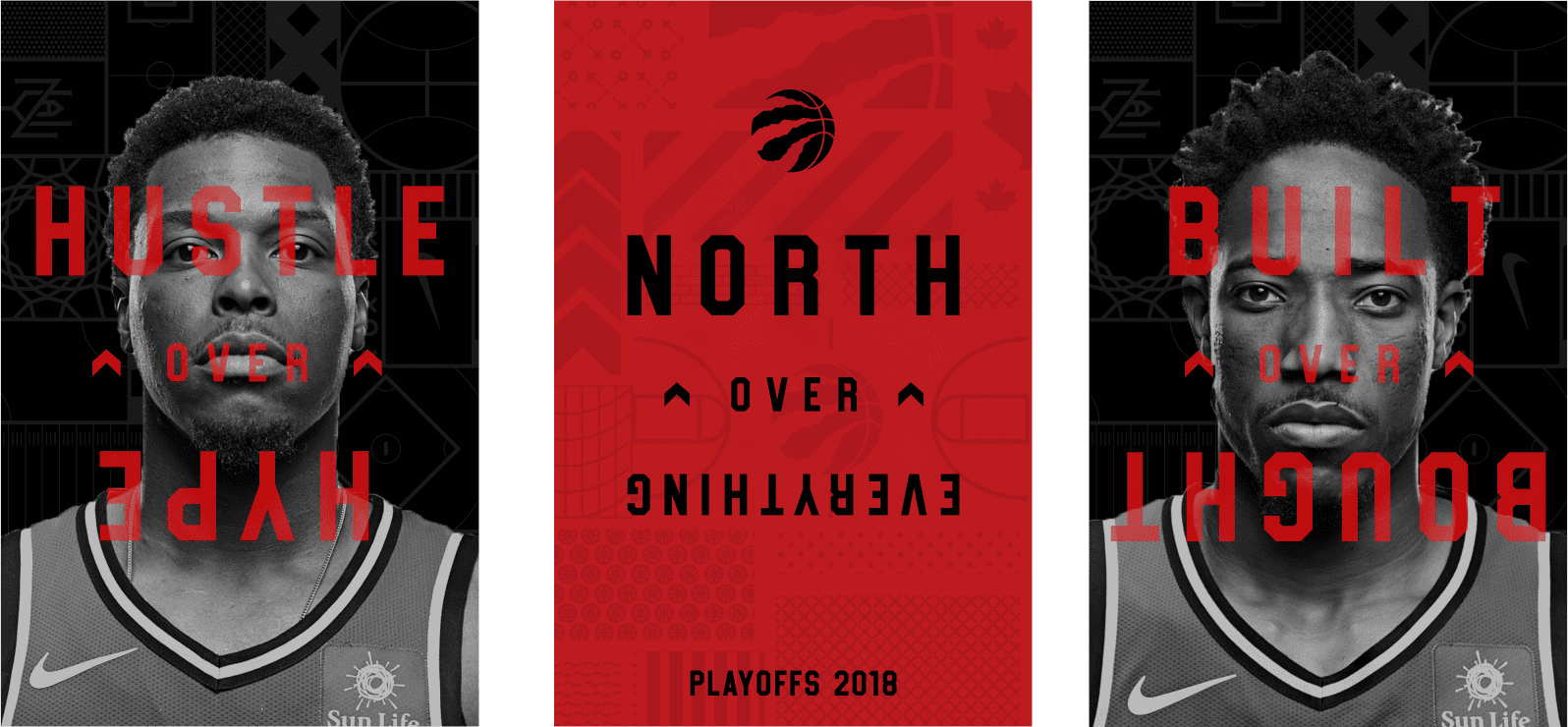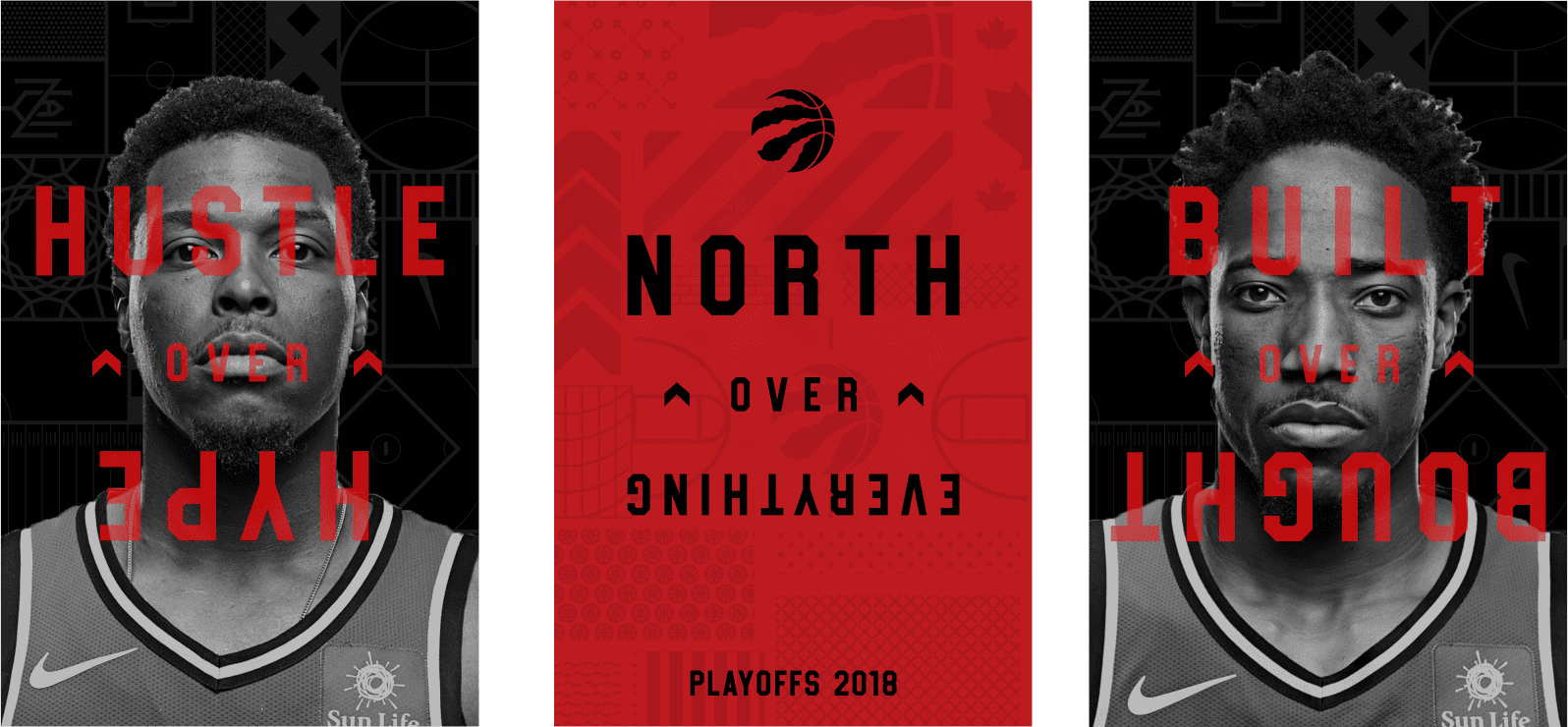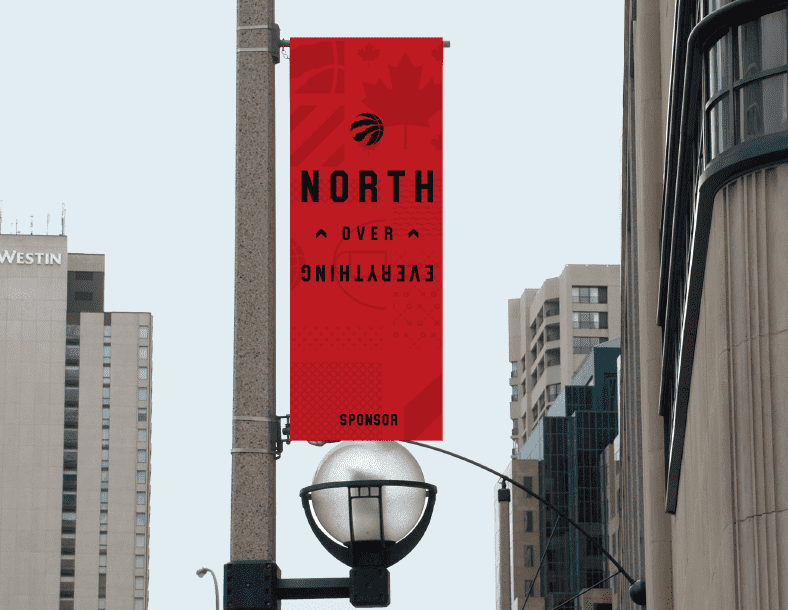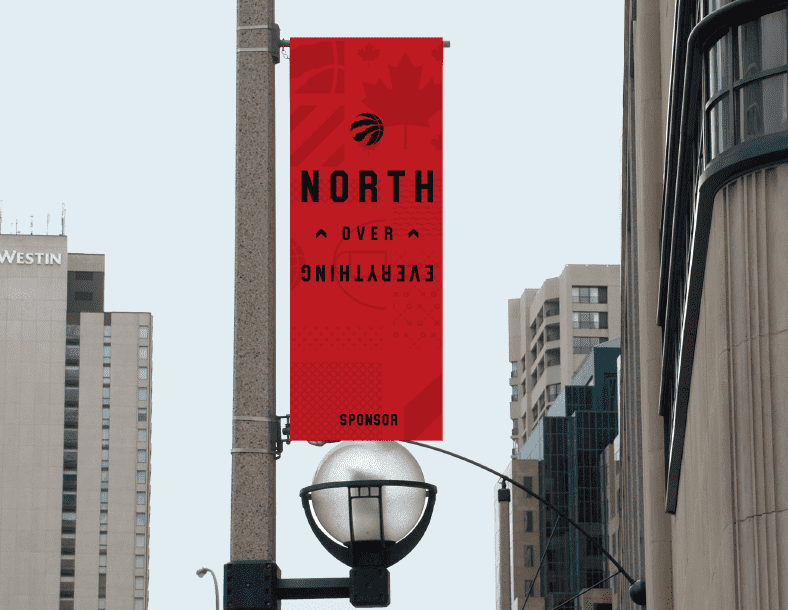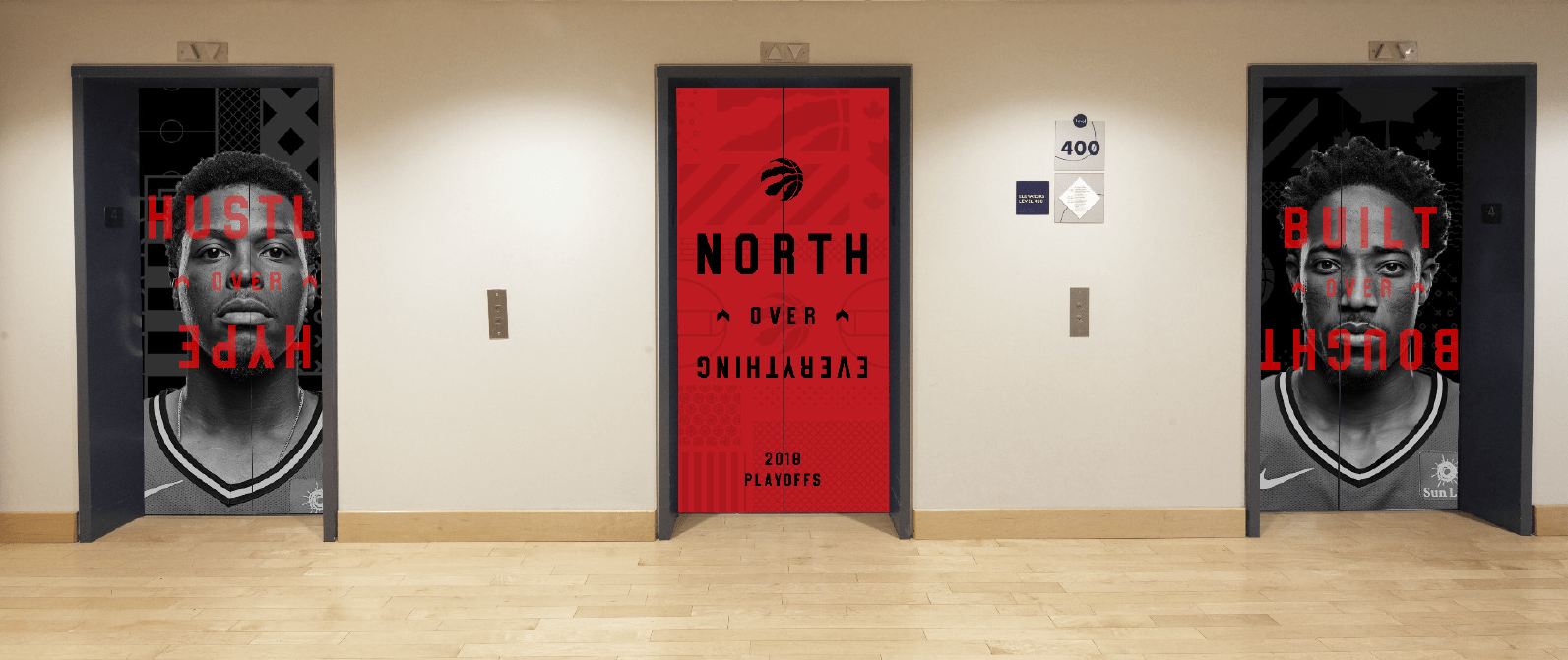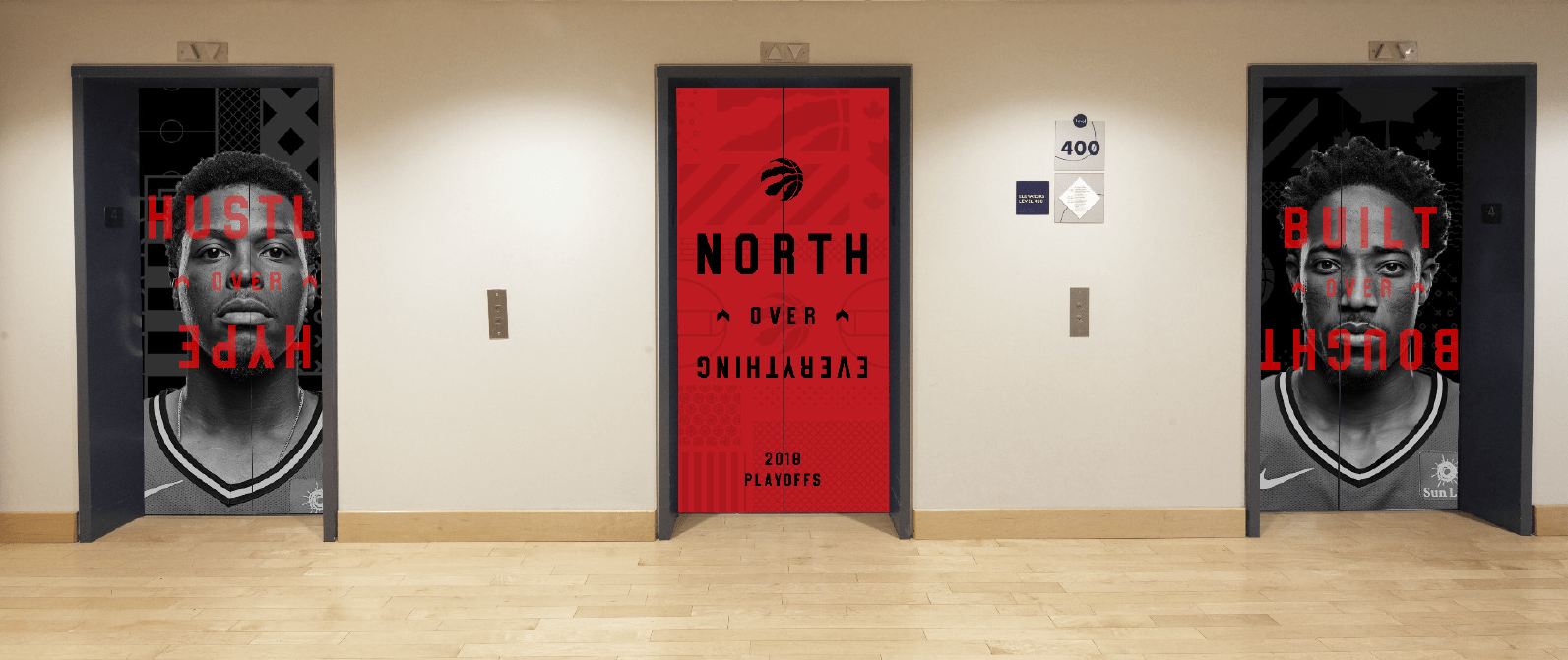 2017/2018 ALL STAR WEEKEND VOTING
Client: Maple Leaf Sports & Entertainment
The Toronto Raptors wanted to get DeMar DeRozan and Kyle Lowry to All-Star weekend. They wanted to get people to vote, and to get talking on social. What better way to get people talking than a sticker pack? Anyways, I created illustrations of DeMar and Kyle and oversaw the animation to bring them to life. The sticker pack is still available in the App Store if you wanted to download and use it.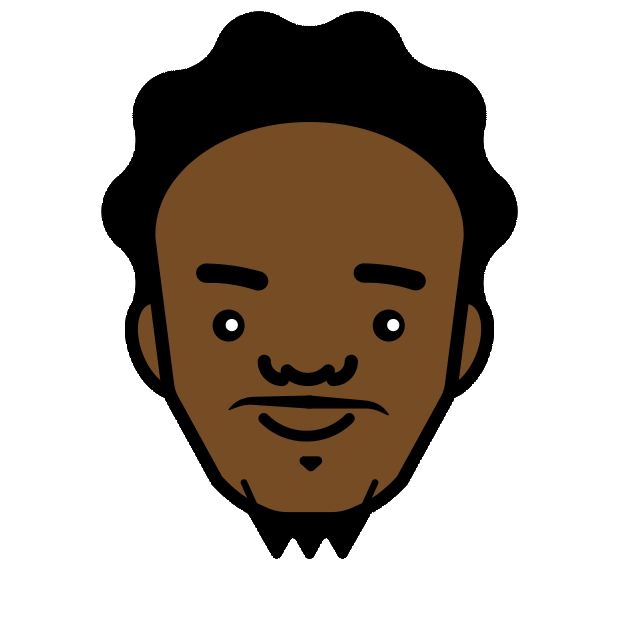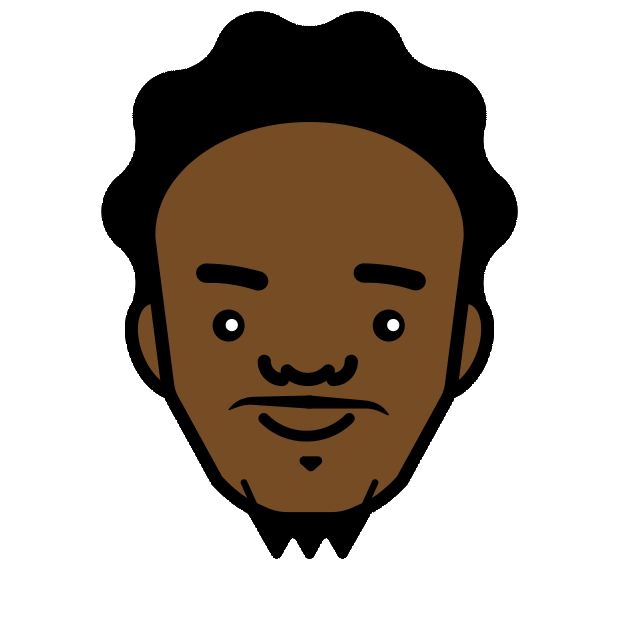 NORTH OVER EVERYTHING MERCH SHOOT
Client: Maple Leaf Sports & Entertainment
A shoot for the merch line "North Over Everything" which was the Toronto Raptor's brand statement for the 2017/2018 season. Partnering with Toronto street photographer Soteeoh, we leveraged his look and feel of his black and white street photography to use for the merchandising of the line. It was shown on the Toronto Raptor's website, Real Sports stores, and on digital billboards across Toronto. My role was overseeing the photoshoot along with moodboards, look and feel, and approvals.