GOLDFISH FLAVOUR BLASTED
How do you get all that flavour on to a single Goldfish?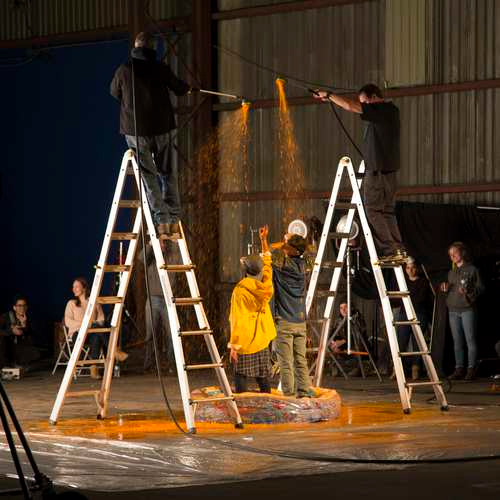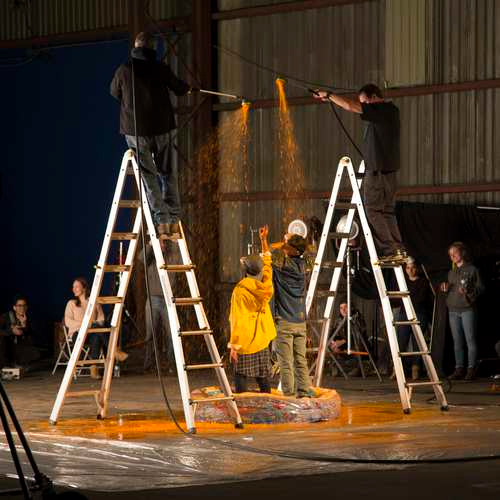 There's a gap in the Goldfish-love right around the pre-teen and teenage years. It seems that, in the eyes of tweens, everyday Goldfish crackers are... childish. Designed to appeal to our newly self-aware audience with BIG, epic flavour – enter Goldfish Flavour Blasted Crackers. But what, exactly, does it mean to be flavour blasted? And how do we get our audience excited for these cool new crackers while appealing to their parents, while ALSO paying special attention to Canada's rules around advertising to people under the age of 13?
It started with literally hundreds of ideas, all designed to define flavour blasting and appeal to our targets. In the end, the concept was answering the important question; How do they get so much awesome flavour onto such a tiny cracker? They BLAST it!  This concept brought our audience's wildest dreams to life, giving them and their parents a behind-the-scenes, 'inside look' at how each and every Goldfish Flavour Blasted cracker gets blasted with real flavour. Over the course of two full days, along with the Boldly Film Production Company, we shot spots for two deliciously-volatile flavours of Campbell's Goldfish Flavour Blasted; Kick It Up A Nacho and Xtreme Cheddar.
When it was all said and done, we ended up with two :60 second and :30 second spots that were then blasted onto the big screen in cinemas all over Canada before movies we knew our audience and their parents would be seeing.
My Role: Art Direction, Creative Concepting, Storyboard Production
Top 5 all-time highest performing Cineplex ads
86% tested product recall for targets
23% higher purchase intent than industry average
48% of viewers said they'd ask Mom for Goldfish Flavour Blasted